While browsing the internet I came across a picture with shutters on each side of the front door. I stored that idea in the back of my head, until one day I came across these...
Someone was selling individual packs of shelf kits for $5.00 each! They run about $50 each at Home Depot!
And in case you're wandering, they are called:
Here's what they are used for...
My first thought was, "Hey!!! I could use these for my shutter doors!"
So I bought 2, and of course later I wish I would have bought more! I would have totally put them on my 3 windows at the back of the house! Ah well, I'll just stick to my original plan...
So here's the "before" picture...
In order to install them, I used Entry Door hindges...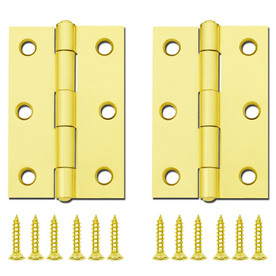 Below you'll see I drilled my holes first...
Then I just screwed the other side into the moulding by the front door...
I realize that this is a little different, but if you've been following my blog for a while, you'll notice I'm a little different. ha ha
Like knocking out our main staircase to put in spiral stairs..."Like who does that?!" ha ha ha "Me! Me! ME!"
Hey y'all, if you like what you see...Follow me on Facebook! You'll see the link to the right of the page!